In this four-week online retreat, experienced Bible teacher Jan Johnson guides you through a guided Scripture meditation to prepare your heart for the coming of Jesus at Christmas. She provides you with a weekly Scripture passage for a lectio divina meditation. At the end of each week, you will also receive a blessing.
Your Instructor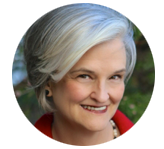 Jan Johnson is a writer, speaker, and spiritual director who holds degrees in Christian education and spirituality. She has written numerous books, including Meeting God in Scripture: A Hands-on Guide to Lectio Divina, When the Soul Listens: Finding Rest and Direction in Contemplative Prayer, and many magazine articles. She is also a frequent retreat and conference speaker.
Course Curriculum
Welcome
Available in days
days after you enroll
Pre-Retreat
Available in days
days after you enroll
Week 1: Experiencing Zechariah's Vision
Available in days
days after you enroll
WHAT OUR MEETING GOD IN SCRIPTURE STUDENTS SAY:
"Scripture has become more personal, real, as if I'm walking closely with Jesus instead of only reading words."

WHAT OUR MEETING GOD IN SCRIPTURE STUDENTS SAY:

"Your course has given me a lot of freedom in my relationship with Jesus. The traditional ways to structure a quiet time have been hard for me to do. I get bogged down and have felt frustrated with them. But your approach to meditation and relationship with Jesus has helped me to put aside those things and just focus on being with Jesus and listening to him."

WHAT OUR MEETING GOD IN SCRIPTURE STUDENTS SAY:

"This has been the perfect next step for me. God has already allowed me to catch glimpses of Him transforming some of my perspectives
and attitudes via sitting with His Word through lectio divina."
Frequently Asked Questions
When does the retreat start and finish?
The retreat starts with the beginning of Advent (December 3) when you get access to the first session. The retreat concludes on Sunday, December 24. But you have unlimited access to the retreat sessions so that you can move at your own pace during the season of Advent.
How long do I have access to the retreat?
You have lifetime access to the retreat materials. That means you can go back and watch the videos from a previous week whenever you would like. Our intention is for you to move slowly and intentionally through the materials. We want you to experience more peace and joy as well as hear God's voice. So we won't rush you to finish! Take all the time you need.
How long are the videos each week?
Each week has two videos released on Mondays — a Scripture study video and a Scripture meditation video. Each video is about 15–20 minutes long.
How long is the retreat?
The online retreat lasts for four weeks. Here's the schedule of when we'll release the videos for each week: Week 1 Available Immediately Week 2 Available Monday, December 4 Week 3 Available Monday, December 11 Week 4 Available Monday, December 18 NOTE: Advent begins on Sunday, December 3 and goes through Sunday, December 24. We release the videos a week in advance of each Sunday in Advent so that you have time to go slowly through each week. This also allows you time to prepare if you are doing the retreat with your family or small group.
Do I have to show up live for any part of the retreat?
No, the retreat is entirely online and all the videos are prerecorded. So they are available for you to watch on-demand (once they are released — see the schedule below). You can watch and re-watch them whenever you'd like. They are available on all your devices and you can even download them to watch offline.
Can I use the retreat materials in a small group setting?
Yes, certainly! We would love for you to using the retreat content with your small group. We just ask that you choose the "Small Group" option when you check out. This option gives you full permission to use all the retreat content in a small group setting. With this option we've also included a few bonuses to help you lead your small group through the retreat.
If I'm leading a small group through the retreat, how much time should I plan for each session?
We recommend between 1–1.5 hours. This will give you time to watch both the Scripture study and meditation videos together as well as allow for time to experience the meditation and share as a group.
Is there a money-back guarantee?
Absolutely. We want you to feel comfortable in your decision to join us — and we want you to LOVE Bringing Advent to Life. So, we're giving you a 10-day money-back guarantee. You can join the retreat and still have a financial safety net. If you are unsatisfied, contact us in the first 10 days and we will give you a full refund. (Though, we have a feeling you'll love this retreat once you poke around inside.)
Does this online retreat cover the same material as that in the "Meeting God in Scripture" course?
No. While we do use the same Scripture meditation method that we teaching the "Meeting God in Scripture" online course, the meditation videos in this retreat are all new content.
Do I need to take the "Meeting God in Scripture" course first before I do this retreat?
No. If you are new to Scripture meditation, this retreat is a great entry point.
If I've already taken the "Meeting God in Scripture" course, should I do this retreat?
Yes! The Bringing Advent to Life is also a great follow-up to the "Meeting God in Scripture" course.
WHAT OUR MEETING GOD IN SCRIPTURE STUDENTS SAY:
"I loved the study videos because they helped me connect with the passage in such a deeper way. The lectio became VERY meaninful. I have tried to do lectio before taking this course and it didn't really change my life. I love Jan's teaching and am SO thankful to have discovered this course--it was definitely a movement of God in my life. I look forward to meditating on scripture each day."